Categories
The saddle is really great! I am very happy with it, it fits perfectly!
All your tack is mule friendly as well as rider friendly. Thanks!
Fit her your saddle and tack, I rode her for the first time. She did well!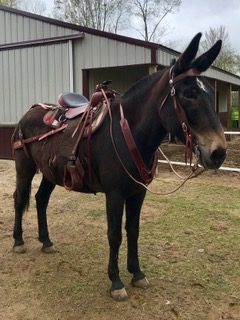 The saddle fits like a glove. My mule is so much more relaxed and happy!
Great mule products! Steve knows his stuff and it shows in the quality.
Showing the single result